I got inquiry about the information of the plastic led ice bucket on alibaba. This client like our 328F RGB style ice bucket and was attractived by this product with other big brand logo on.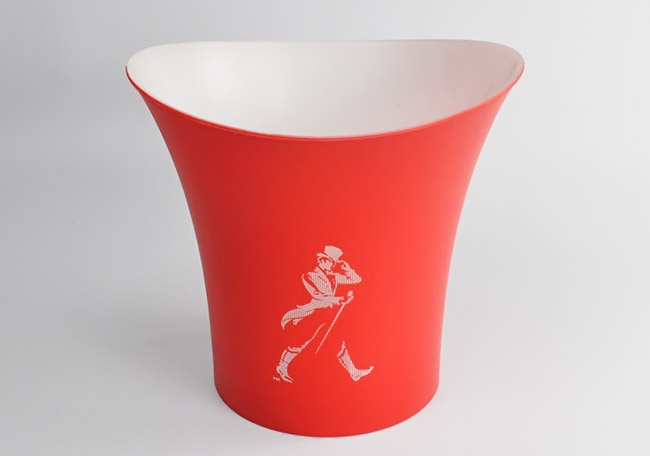 The clients offered AI file of his Jonnier Walker logo and told us that his logo should to be very outstanding on the ice bucket. And then I recommend this oil painted with logo engraved version for him.
He chose the red ice bucket with the logo engraved and immediately I arranged the sample logo engraved and it turns out very fantastic. The ice bucket logo looks very bright at darkness.
I shared the pictures of the single led color ice bucket and the RGB lights ice buckets with him. Several days later he soon placed a mass production order for this special RGB led lights ice bucket after he discussed with his group. We have kinds of items ice buckets.If you need ps or acrylic or pp ice buckets for beverage, welcome! We can help always.